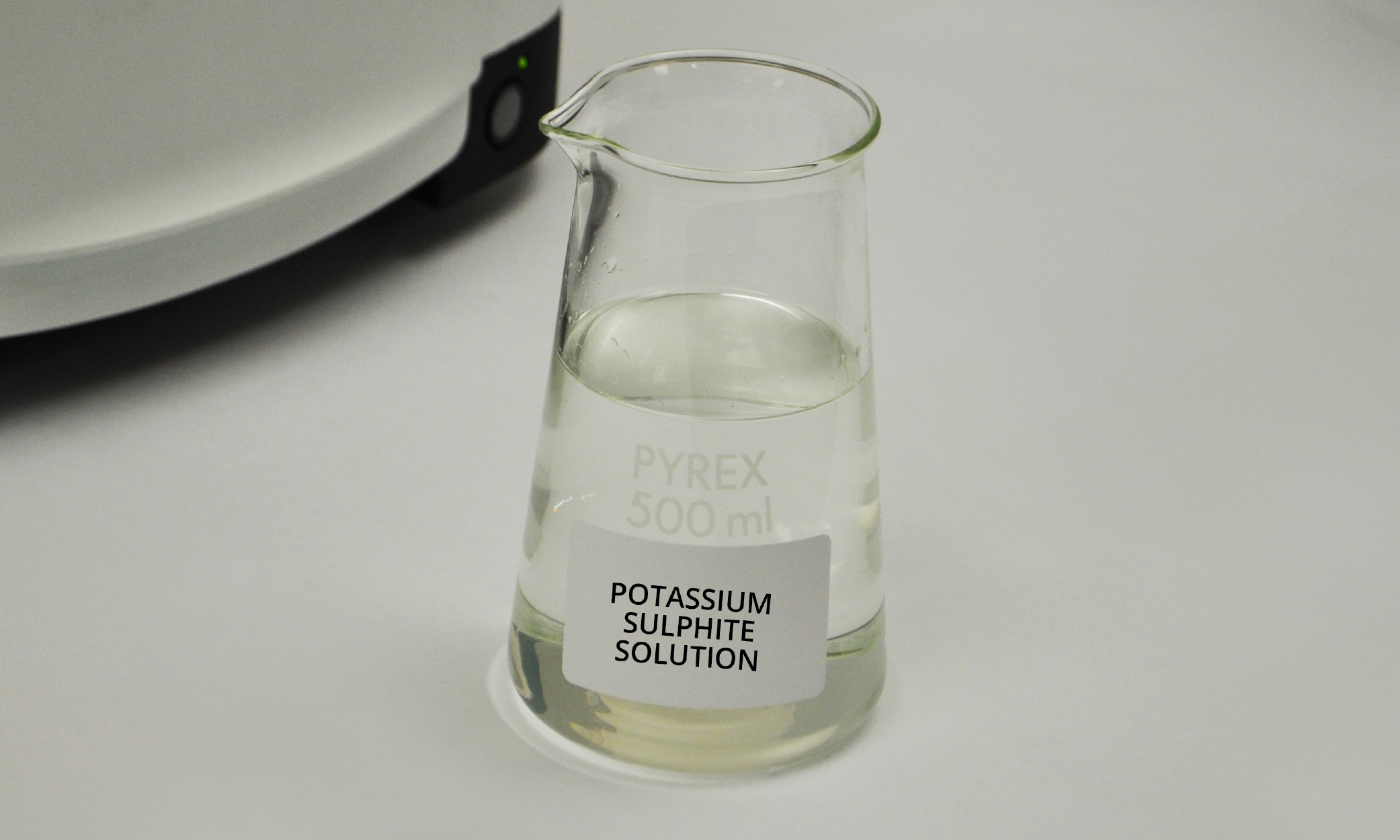 MAIN USES
Potassium Sulphite Solution is clear, near colourless liquid manufactured from sulphur dioxide and potassium hydroxide.
It is only available for supply in IBC's and is typically used for industrial water treatment and as a photographic chemical in developing baths.
MORE INFORMATION
■ Product data and typical properties
Formula: K2SO3
Molecular weight: 158.27
Density (20°C): 1.45 kg/dm3 approx.
Appearance: clear and colourless or pale yellow liquid
Assay: % K2SO3 45 ± 1
pH (20°C, as it is): 9.8-10.6
Sulphates: % K2SO4 < 0.5
Thiosulphates: % S2O3 < 0.006
Iron: % as Fe < 0.001
The indicated values are intended as determined according to our standard analysis methods.
■ Packaging
300 kg net polyethylene drums.
Rail and road tankers, according to transport regulations
DOCUMENTATION
For handling information please consult the documentation
Download: