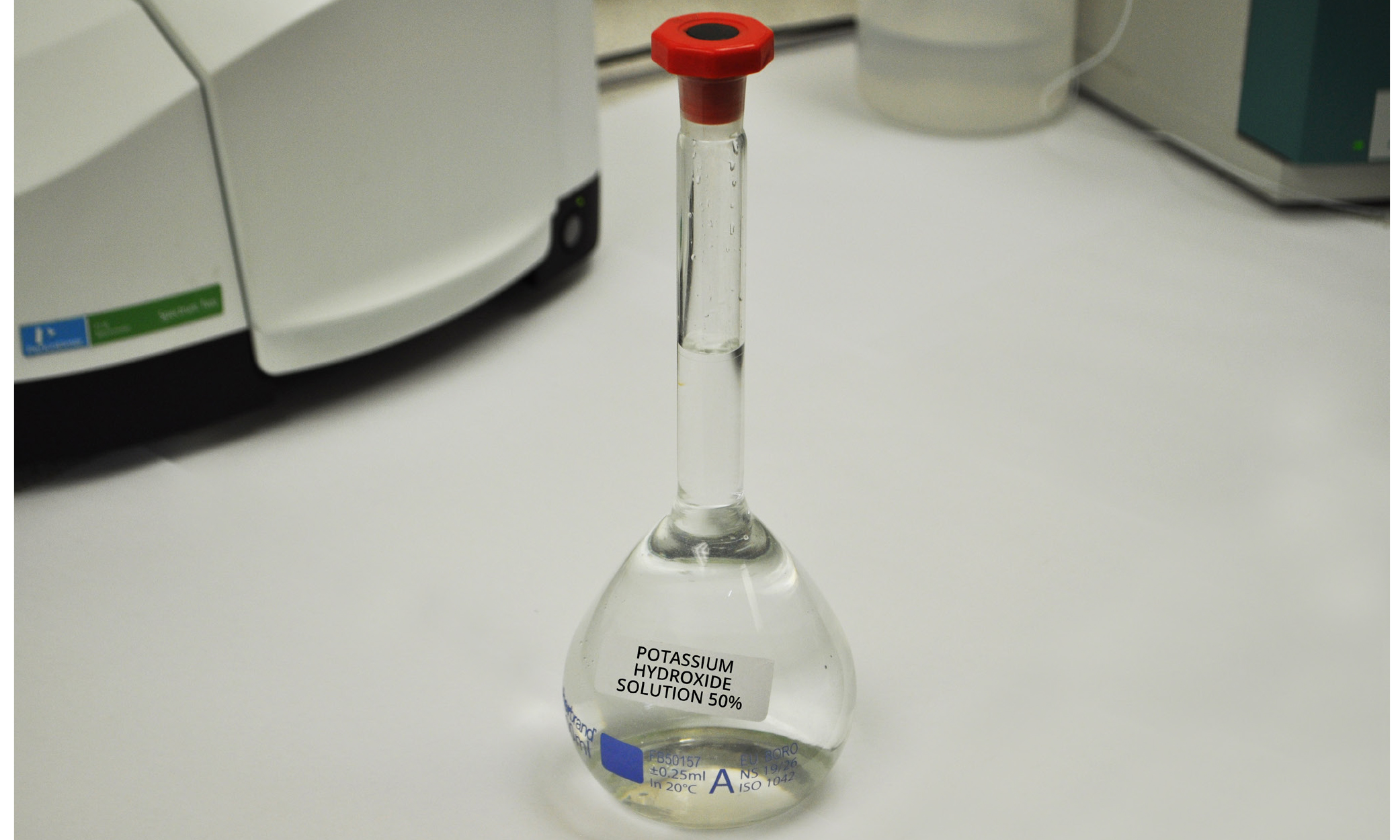 MAIN USES
Potassium Hydroxide 50% Solution is a clear, near colourless liquid which is used in the
production of liquid soaps, silicates, fertilizers, alkaline batteries and in the manufacture of both organic and inorganic potassium salts.
The product is typically supplied in bulk tankers or 1000 litre IBC's.
MORE INFORMATION
■ Product data and typical properties
Formula: KOH
Molecular weight: 56.1
Specific Gravity (20°C): 1.5 (typical)
Crystallisation temperature: 5°C (approx.)
Appearance: near clear colourless liquid
Assay: % w/w KOH 50.0 ± 1.0
Sodium Hydroxide: % as NaOH <0.8%
Potassium Chloride: % as KCl <0.006%
Potassium Sulphate: % as K2SO4 <0.005%
Iron: % as Fe <0.0005%
Mercury: % as Hg <0.00005%
Heavy Metals: % as Pb <0.0010%
The product is tested using our standard analytical methods.
■ Packaging
Road tankers, according to transport regulations.
1000 litre Intermediate bulk containers (IBCs), 200 and 25 litre polyethylene drums.
DOCUMENTATION
For handling information please consult the documentation
Download: