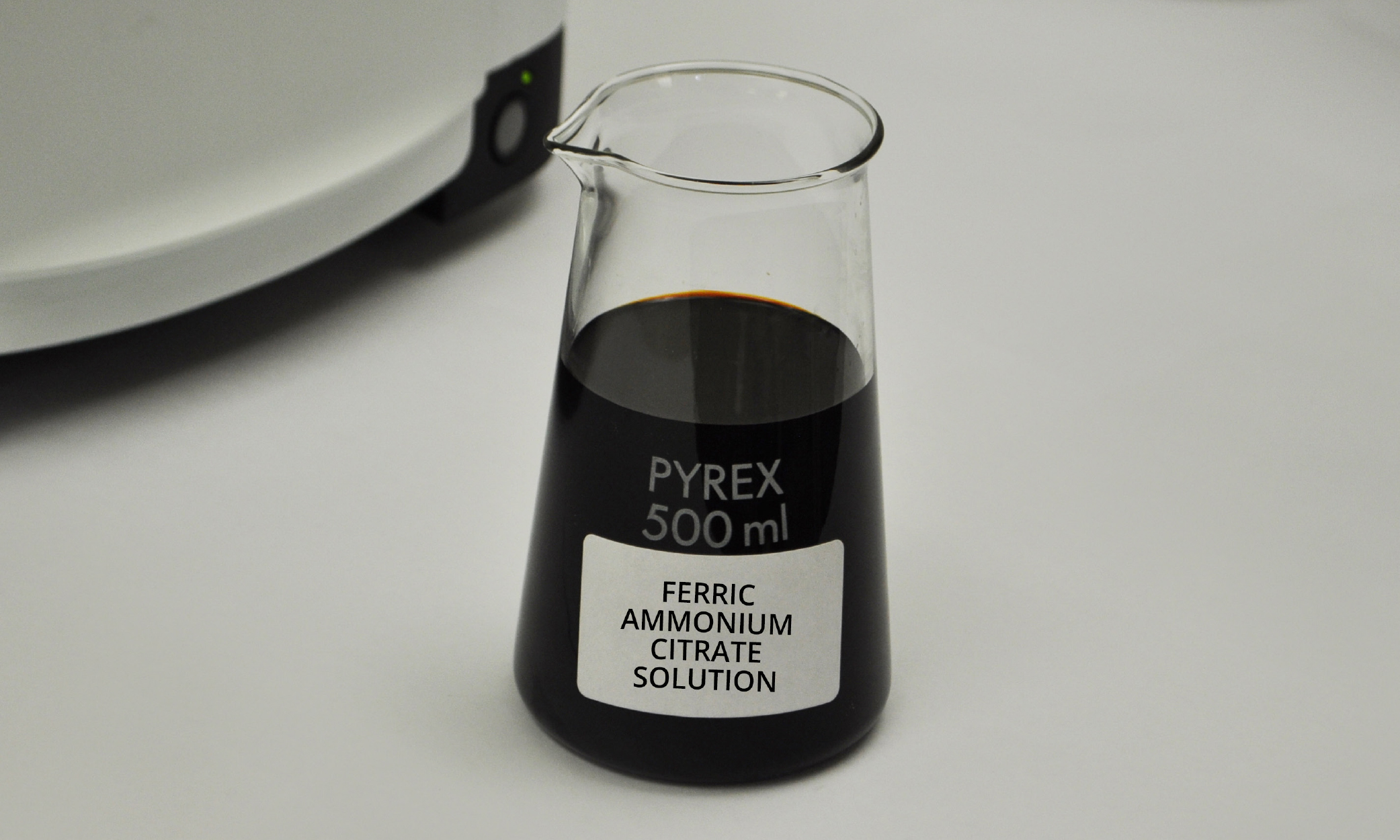 MAIN USES
Ferric Ammonium Citrate Solution is dark brown liquid which is used as a source of iron, nitrogen and sulphur for agricultural and horticultural applications.
The product is typically supplied in 200 litre drums and 1000 litre IBC's.
MORE INFORMATION
■ Product data and typical properties
Formula: xFe.yNH3.C6H8O7 + (NH4)2SO4
Specific gravity (20°C): Typically 1.28
Sulphur content: Typically 5.0%
Crystallisation temperature: <4°C
Appearance: Dark Brown Liquid
pH (20°C, neat): 8.0 ± 0.3
Iron (III): % Fe 5.0 ± 0.2
Nitrogen: % N 6.0 ± 0.3
The product is tested using our standard analytical methods.
■ Packaging
Road tankers, according to transport regulations.
1000 litre Intermediate bulk containers (IBCs), 200 and 25 litre polyethylene drums.
DOCUMENTATION
For handling information please consult the documentation
Download: