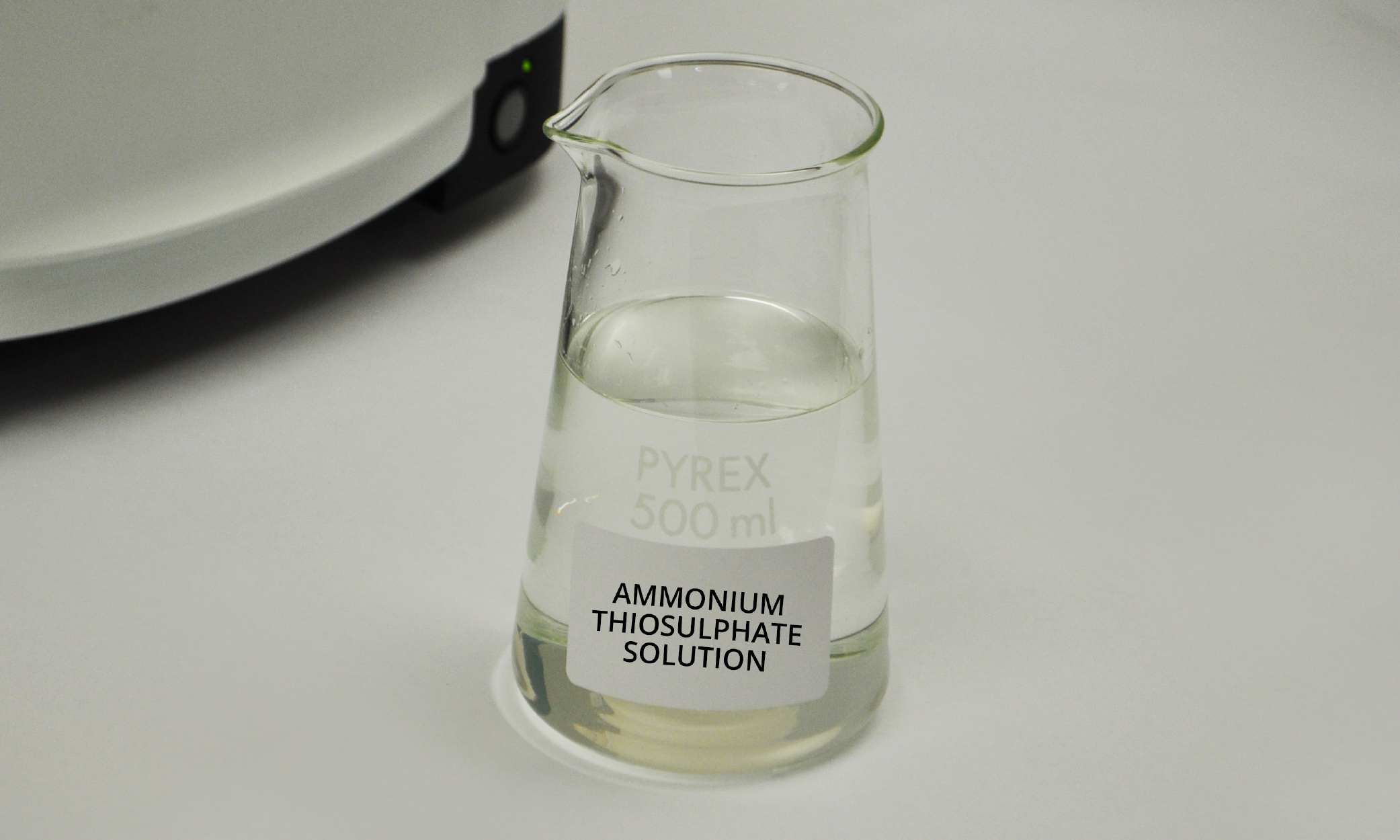 MAIN USES
Ammonium Thiosulphate 60% Solution is a clear, colourless liquid manufactured from ammonium bisulphite solution, elemental sulphur and ammonia solution.
The product is typically supplied in bulk tanks, 200 litre drums and 1000 litre IBC's for use as a photographic chemical for fixer baths.
MORE INFORMATION
■ Product data and typical properties
Formula: (NH4)2S2O3
Molecular weight: 148.21
Specific gravity (20°C): 1.33 (typical)
Crystallisation temperature: 5°C approx.
Appearance: Clear and colourless liquid
Colour: Hazen < 5
Assay: % (NH4)2S2O3 60.0 ± 1.0
Total Alkalinity: % NH4OH 0.9 ± 0.6
Sulphites: % (NH4)2SO3 < 1.0
Iron: % as Fe < 0.0002
The product supplied to this specification meets the requirements of BS 3310:1998, ISO 3619-1976 (photographic grade ammonium thiosulphate solution).
The product is tested using our standard analytical methods.
■ Packaging
Road tankers, according to transport regulations.
1000 litre intermediate bulk containers (IBCs), 200 and 25 litre polyethylene drums.
DOCUMENTATION
For handling information please consult the documentation
Download: