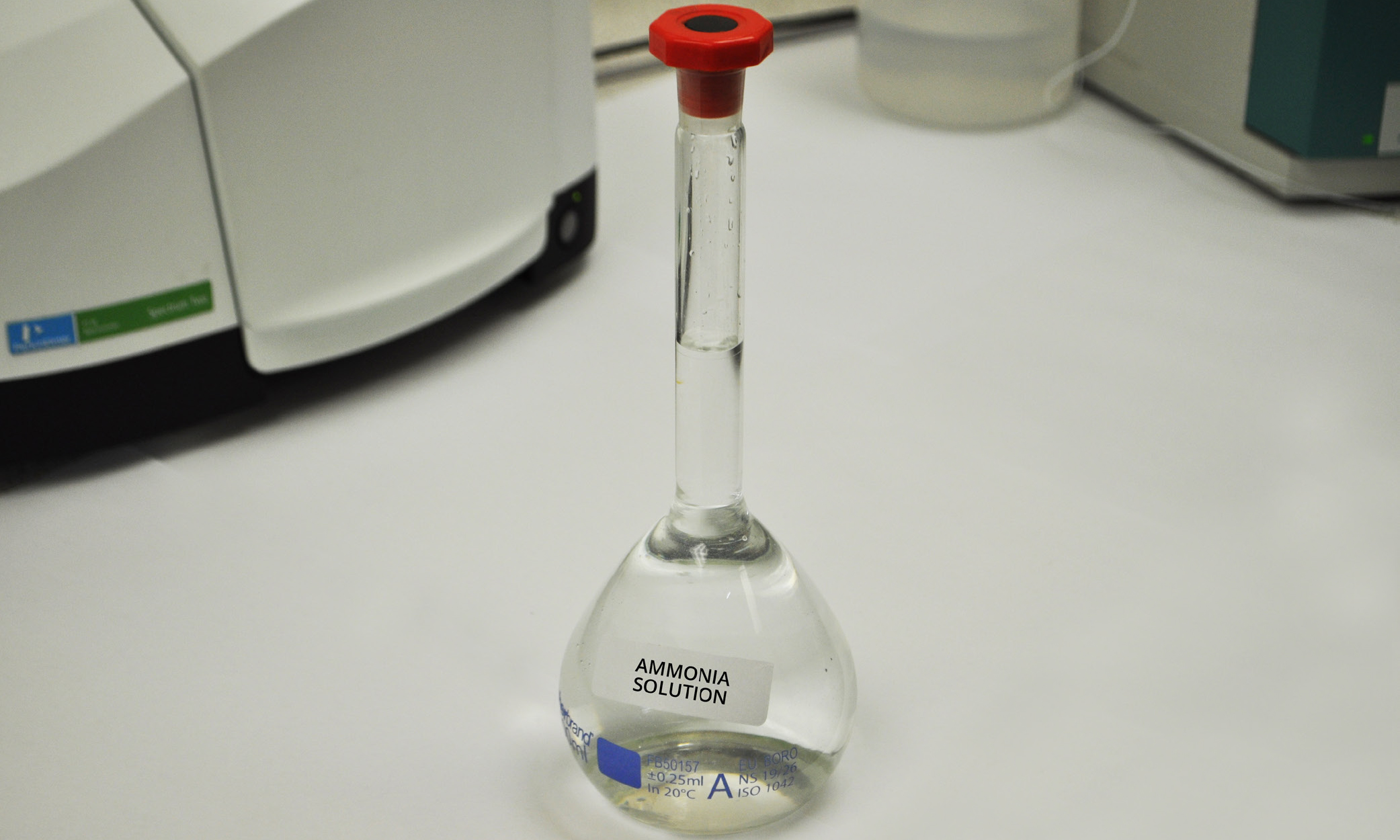 MAIN USES
Ammonia gas is absorbed in demineralised water to produce a clear, colourless high-quality ammonia solution with strengths ranging from 10% to 34%.
Product is typically supplied in bulk tankers, 200 litre drums and 1000 litre IBC's for use in a wide range of applications including in the manufacture of chemical intermediates and fertilisers, as a nutrient in fermentation processes, for the treatment of flue gases to reduce NOx emissions and in the manufacture of personal care and pharmaceutical products.
MORE INFORMATION
■ Product data and typical properties
Formula: NH4OH
Molecular weight: 35.05
pH (20°C, 1%w/w solution of '925' grade): 11.0 (typical)
Appearance: clear colourless liquid
Assay: % w/w as NH3 20.2 ± 0.6
Specific gravity (15.5°C): 0.9255 ± 0.0015
Oxidisable substances: Passes BP test
Chloride: % as Cl < 0.0005
Lead: % as Pb < 0.00005
Residue on evaporation: % as Mass < 0.002 (at 105°C)
The product is tested using our standard analytical methods.
■ Packaging
Road tankers, according to transport regulations.
200 litre polythene drums and 1000 litre Intermediate bulk containers (IBCs).
DOCUMENTATION
For handling information please consult the documentation
Download: